Event registration is closed.

Speaker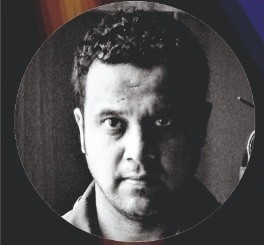 Mr. Abhijit Salunke
Principal Lighting Designer, Collage Artist, Beuno Lighting Design, Antrik Studio
ABOUT
Abhijit Salunke is a lighting artist at Beuno Lighting Design based in Pune and has designed lighting layout for spaces in India and abroad with creating customize luminaires.The studio has close to two decades of experience in residential, retail, corporate, hospitality and monumental lighting, with interactive lighting its forte.
PROFILE
Abhijit is a artist first and then a designer and as part of his passion in acquiring knowledge and inspiration in creative realms of art ranging from cinema, architecture, master artists paintings and design has undergone these niche workshops as he believes that an creation is a success born from the inspiration one takes from various art forms and it should create an inspiring experience for the occupants as what matters ultimately is the emotional journey one takes in the space.
Event No: 1843046022
Event Password: 8565